I was asked by Collusion to interpret characters and locations from a story for a web-based Augmented Reality trail experience in Wisbech, UK. Below you can see some of the artwork, the 3D models and some great photos of the launch event by Ben Prest.
More info about the project can be found on Collusion's own website: www.collusion.org.uk/wisbech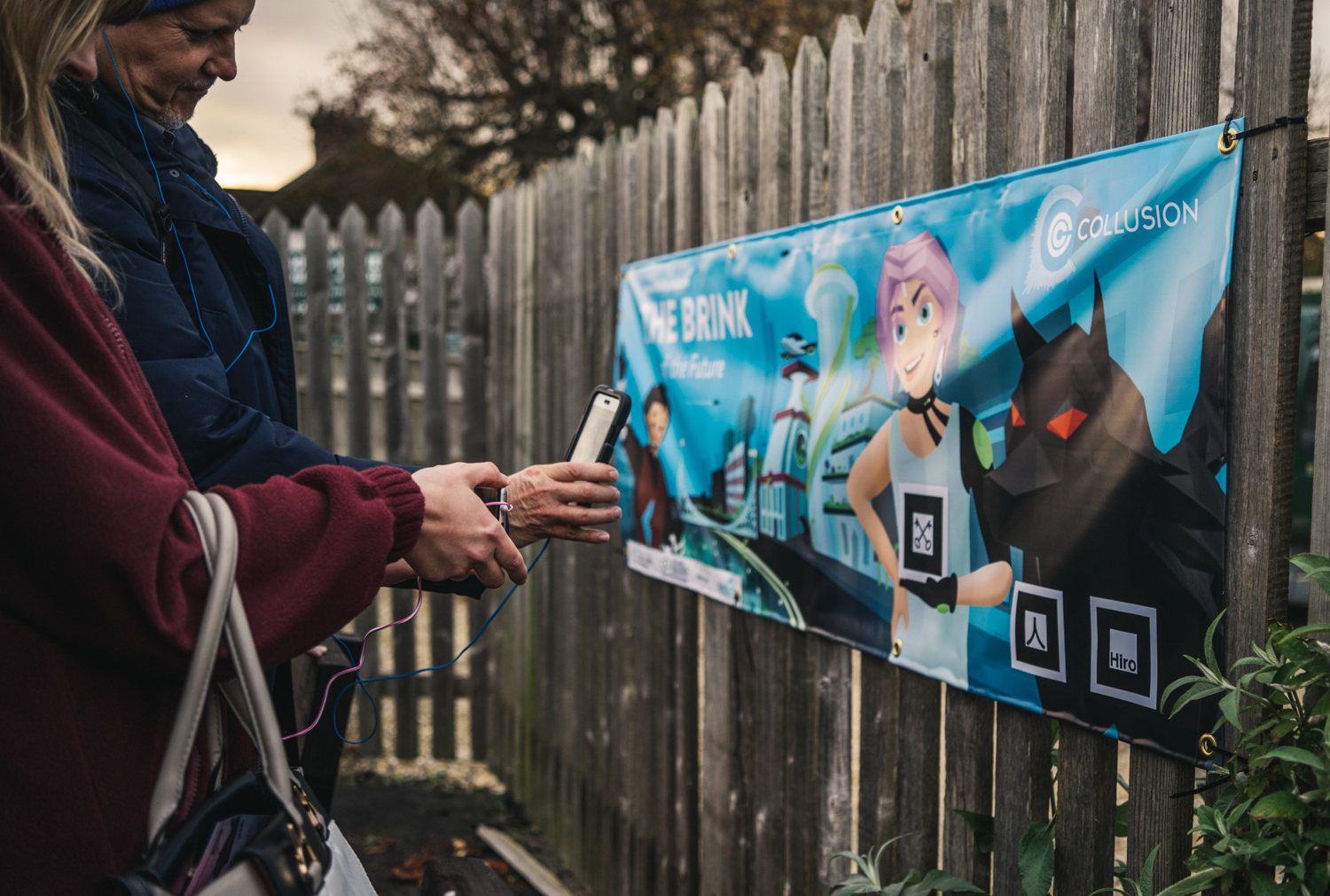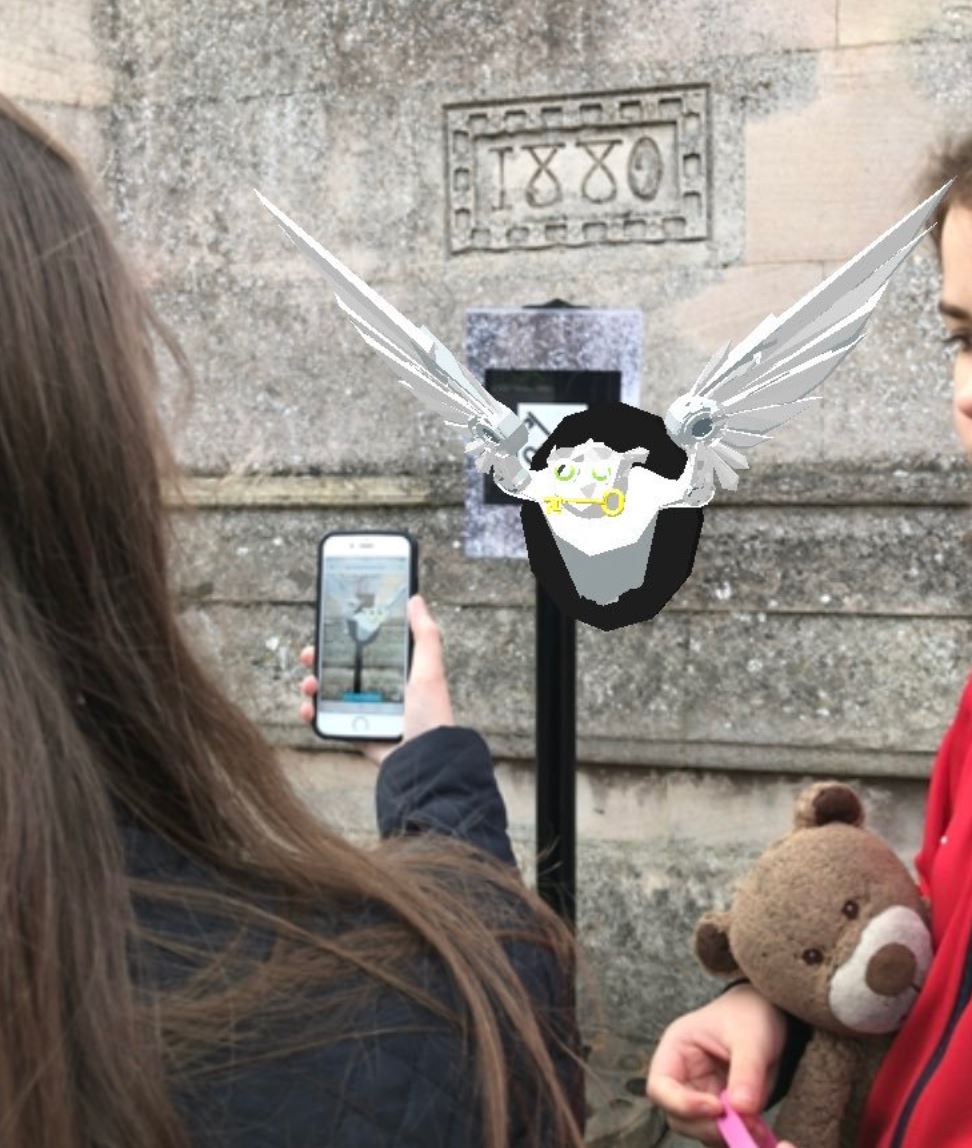 3D CHARACTER MODELS
The following are the actual 3D assets used in the experience. I created them on HTC Vive using Google Blocks.
360 ARTWORK
360 degree artwork was created for many points along the trial. This example shows my interpretation of the futuristic power station seen at the end of the experience. The artwork was created in Photoshop, converted into equitangular JPGs then added to 360 photos captured on location.